Well, I recently finished some of my older stuff/ got it cleaned up and into folders, so I thought I'd chuck them here as well...
First to go is an edit of a GL male outfit. The mesh was actually cute, just... well,
big
. So, I slimmed it down a little and made it a bit more flattering to the figure. ;P
Maxis textures. Seven recolours.
I have had the suspicion they'd look better with some Aikea jeans slapped on them, however, well... you know how these things are.
UPDATE: I ADDED THE MISSING RECOLOUR FILES: PLEASE MAKE SURE YOU DOWNLOAD BOTH .RAR FILES!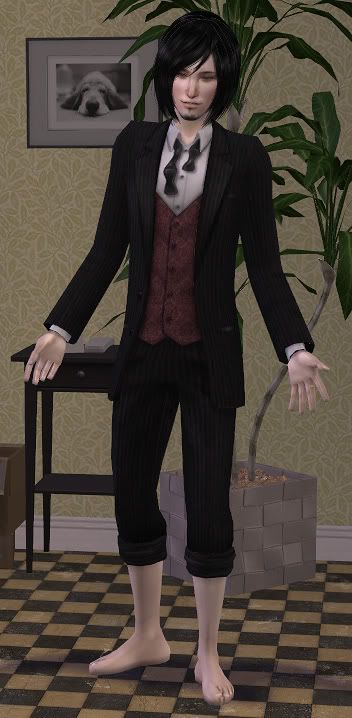 DOWNLOAD.
DOWNLOAD.


Second, a top-only shirt for AM, (now ownly very losely) inspired by the H&M outfit it is named after. I could not get them to work the way I wanted, and now... well, there are other versions of this out there already. ;P
Frankensteined Maxis' textures. Black and white.
DOWNLOAD.


Pretty much same as above, bases on H&M's forge shirt.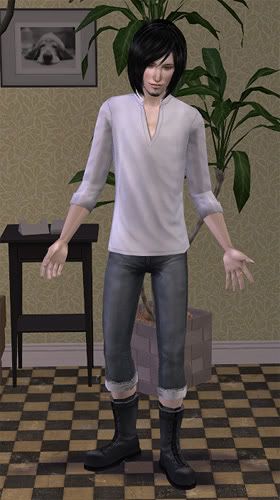 DOWNLOAD.


Finally, an outfit I started a really long while ago and have had in my game ever since. I am aware it has some resemblance to an outfit Aikea did, and I do in no way intend to offend her. As I have said, I have had it for quite a while (she was still as the TSR back then), and there are some differences in the proportions of the meshes, too. When I decided to make seperates of this outfit, I fixed the original mesh and recolours and used them as formal wear for my guys.
The .rar file contains the top, pants and both as a while outfit, so you can decide what you would like to keep.
Maxis' textures. Different colours (four of the vest, four of the pants, and three of the outfit).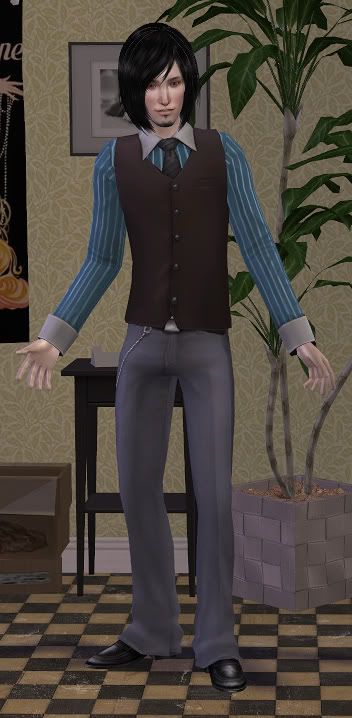 DOWNLOAD.