Woolcoat for AF. Six colours. Credits for the texture go to Krolowa as they are based on her jacket. Pattern is from Subtle Patterns. Everything else from the game.

DOWNLOAD.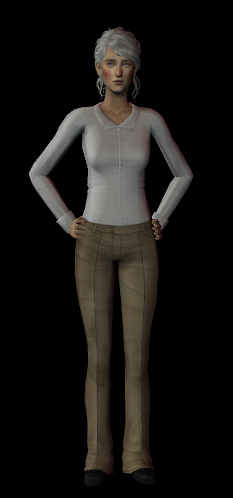 Default replacement for uftopcowgirlshirt and ufbottomslacksheels with pretty seperates by Io. Original meshes and textures are hers; credits for age conversions go to Pinketamine and Trapping. I added a dark brown recolour that hopefully works alongside the others. I was unsure whether someone had already made an ef conversion of the bottom, so I whipped one up.

DOWNLOAD Top.
DOWNLOAD Bottom.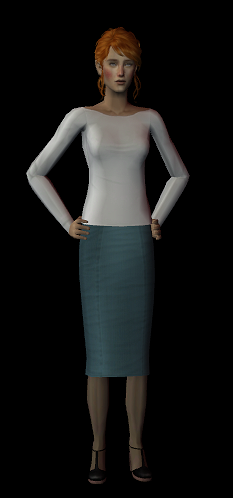 My old pencilskirt with heels. Pretty new textures from Nilou (not all of her colours included).

DOWNLOAD.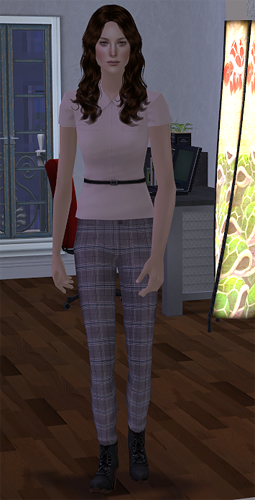 AF outfit in three colours, based on the Mod dress that came with Uni. Shoes are Sentate's Emma boots.

DOWNLOAD.





I also made a dress that comes in the same three colours. Oxfords nabbed from Io's mesh (I could not find mine), and the tights are hers.

DOWNLOAD.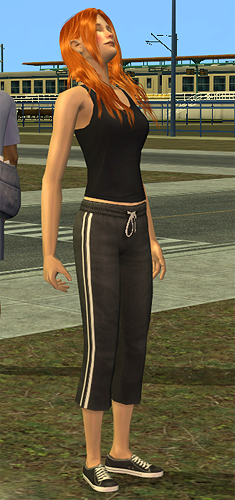 Athletic outfit for AF. Just the one colour.

DOWNLOAD.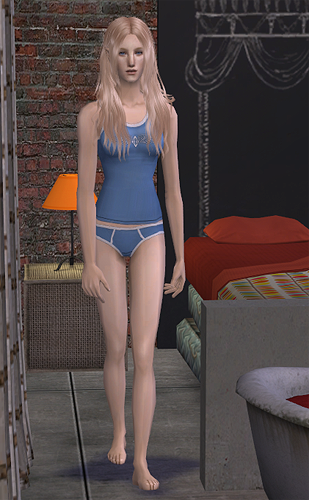 Those are from early last year (I completely forgot to post them). Undies for AF based on the underwear from Uni. Lots of colours, and I coppied the plumbob design on the chest/bum.

DOWNLOAD.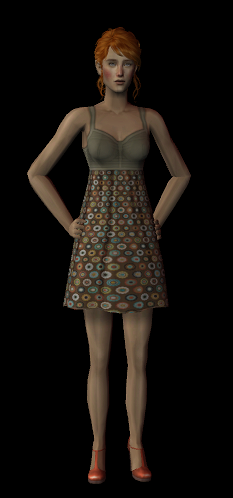 Another old-ish one. One colour only. Textures are hand-painted; design based on a thing from Moddress. Includes PSD.

DOWNLOAD.


As per usual, please let me know of any mistakes I made anywhere. I am really much more scared of you than you are of me. T_T