Well, I've caught a cold, so instead of doing the things I am supposed to I have finished some things up. Have a large, mixed CC dump of doom...

Ok, my head feels heavy and like all wrapped up in cotton, so I will keep the talking to a minimum... ;P Hopefully there won't be too many errors in this post... -_-


An athletic outfit for AF, because I needed something the ladies could face that punching bag in. Six recolours, game textures.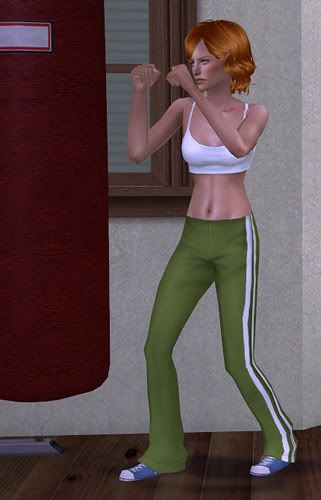 DOWNLOAD.



An outdoor outfit for AM, based on the Mad Scientist coat. Should be six recolours. Game textures, boot texture is mine. Requires Seasons.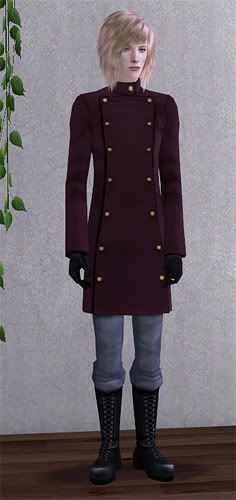 DOWNLOAD.



The tm version of the sweater I did for GOS' Advent Calendar. Actually older than the AM version, but fixed up to include the same colours and be based on the same mesh. Game textures.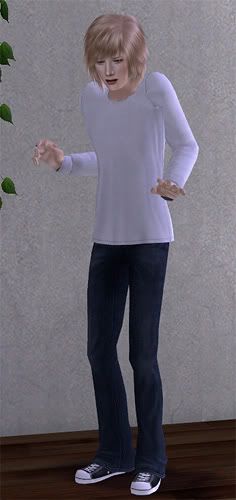 DOWNLOAD.



Well, I mentioned that in the Advent Calendar creation; I had an incident with our cat taking a walk over my laptop and erasing all files I had on my desktop. T_T
These child tops actually survived, however, only in six colours. I had also made a sweater mesh, however, since Trapping recently converted my AM sweater for kids and as those meshes are rather similar, it seemed a bit redundant. So here is the t-shirt version. It's for CU; textures are mangled ones from the game. Tops don't work with wide bottoms, unfortunately.




DOWNLOAD.



Last clothing item is a default for the NL flapper dress. I guess I am more or less alone with this, however, I love that mesh. The textures, however, looked a bit... faded. So, I tried to give them a more crisp look. Don't know whether I succeeded.




DOWNLOAD.



A retexture of a Butterflysims mesh. The usual textures (with credits to Nouk), and the usual colours.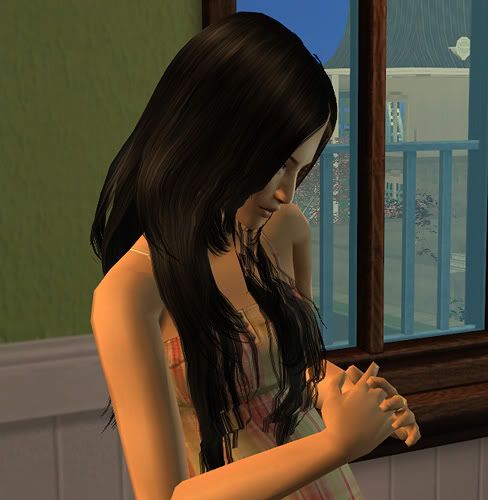 DOWNLOAD.



And finially, an edit of a mesh by Simcastic Designs. The original included the blanket, so I removed that, because I only wanted the pillows. I think the GUID is still the same, so will have to remove the original mesh, if you want to use mine. I used some of the patterns I also took for the recolours of Jonesi's blanket.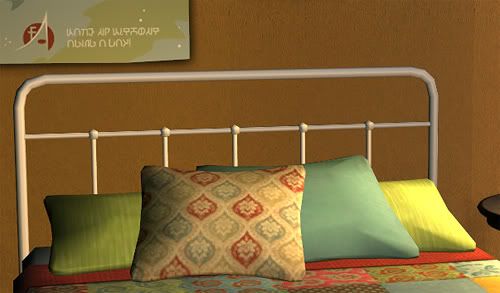 DOWNLOAD.


That's all for now. I have more lying around, waiting for me to finish it. So, with my cold, I might actually be back soon. ;P



Also, I have a question about the Servo replacement I uploaded to MTS. Is there by chance someone who wanted to use it, but had problems? I am trying to figure out, why people where having issues with it, however, I never had any...